The story of the nomadic art quest

📍Burning Man, B.R.C. - 2013

Quarter-life Crisis.
Is That Even a Thing?
In the later part of my mid-20s, no matter what the day brought, I remember the nagging feeling that I wasn't living at my highest capacity.

"Is this it?"

For a while I was "living the dream"; traveling as a photographer with bands and DJs, shooting the best events in LA and beyond. When it became a means to an end, I was spiritually bankrupt and creatively lost. Deep down I knew I needed an out.

At the end of 2013 my boss took me to Burning Man; 60,000+ people all doing what they loved by sharing their gifts with the community.
That trip reignited my love for photography and this image I captured of the performance "Wind Worship" became the seed of change.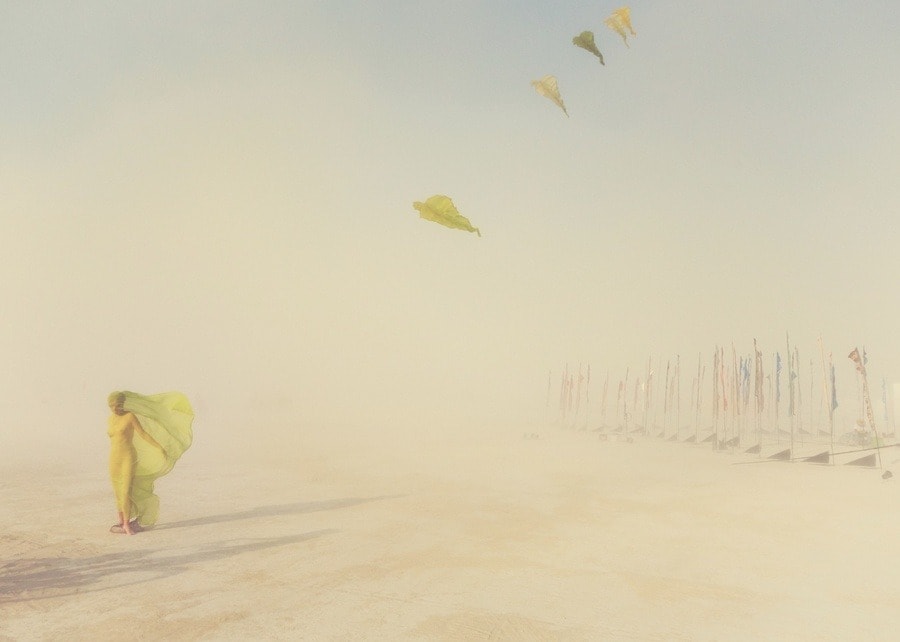 My photo of "Wind Worship" - DOTA - Burning Man 2013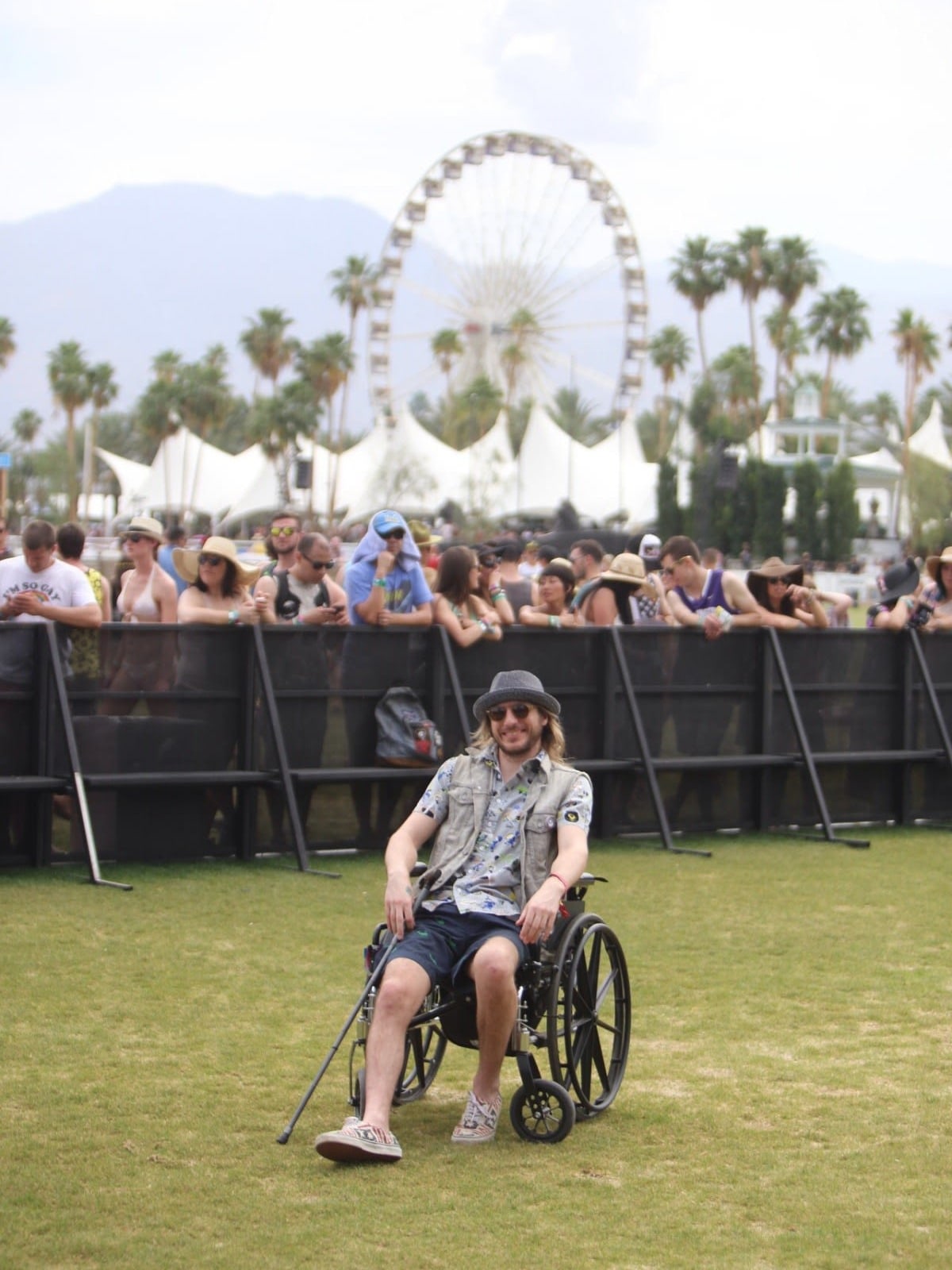 📍Coachella, California -2014: This is me just before shooting photos for the band Chromeo. I shot bands from my wheelchair for months to save up the money needed for my world journey.
"You might not walk again," the doctor said as they were transporting me to the hospital. I had fallen off a 14ft statue in Mexico and would come to find out I had broken my L2 & L3 lower vertebrae.
While I was learning to walk again, I started reading every spiritual book I could get my hands on. The pages of Ram Dass, Eckhart Tolle, & Paramahansa Yogananda became puzzle pieces of "the bigger picture." While discovering my spiritual nature without dogma, the purpose of my creative gifts and journey here on earth started to come into focus.

I looked at that "Wind Worship" photo and thought this was the artwork that I wanted to create. I started to research and plot out the destinations that I would create in once healed. As Mark Twain said, "The two most important days in your life are the day you are born and the day you find out why." and that day I found my "why."

"Life will give you whatever experience is most helpful for the evolution of your consciousness.
How do you know this is the experience you need? Because this is the experience you are having at the moment."
-Eckhart Tolle
The Flower Blooms
📍Joshua Tree, California - 2014
Eleven months after the seed was planted at Burning Man, I was back in California. I purchased some chiffons from the downtown LA fabric district, jumped into a friend's car, and headed out to Joshua Tree National Park to see if the ideas that I had dreamed up would translate into photographs.
With the last 2.5 hours of daylight we shot among the surreal trees and rock formations, and were then given a spectacular sunset which became an unplanned 3rd photo; an affirmation that I was on the path of my true calling. As we drove through the dusty desert back to LA, my smile stretched ear to ear.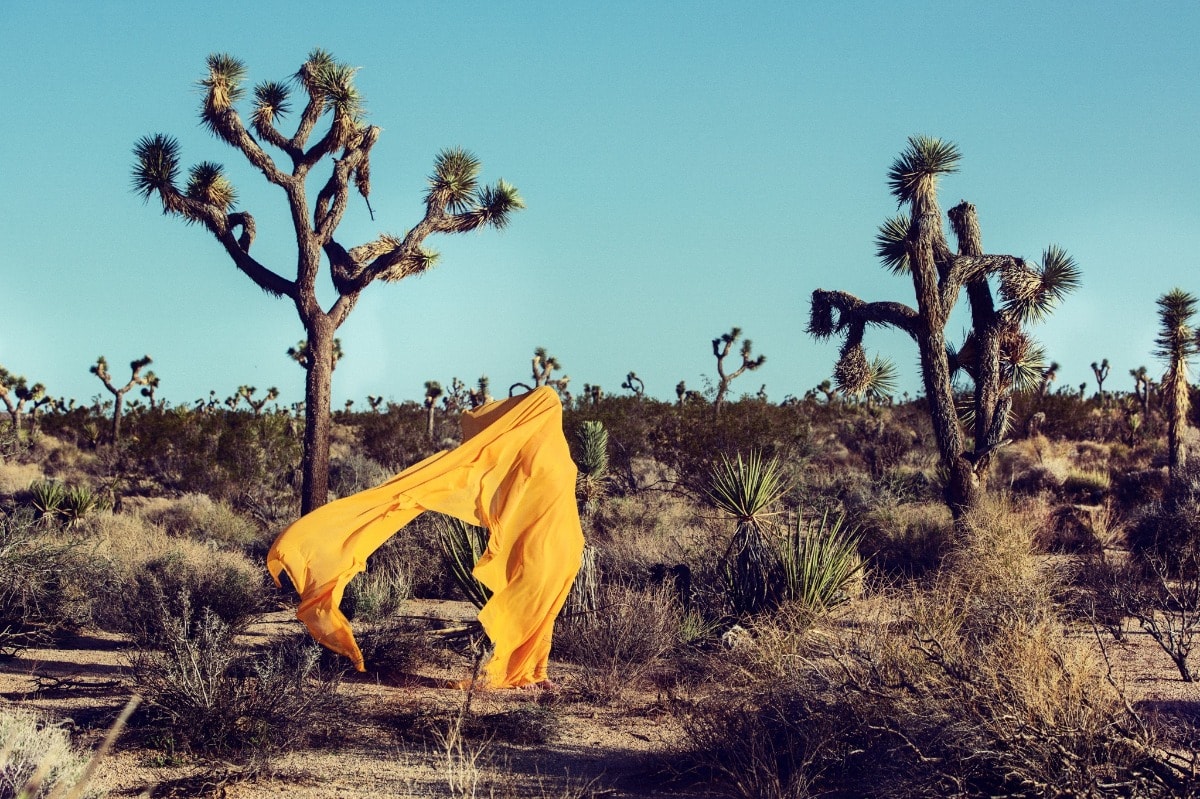 "Deliverance"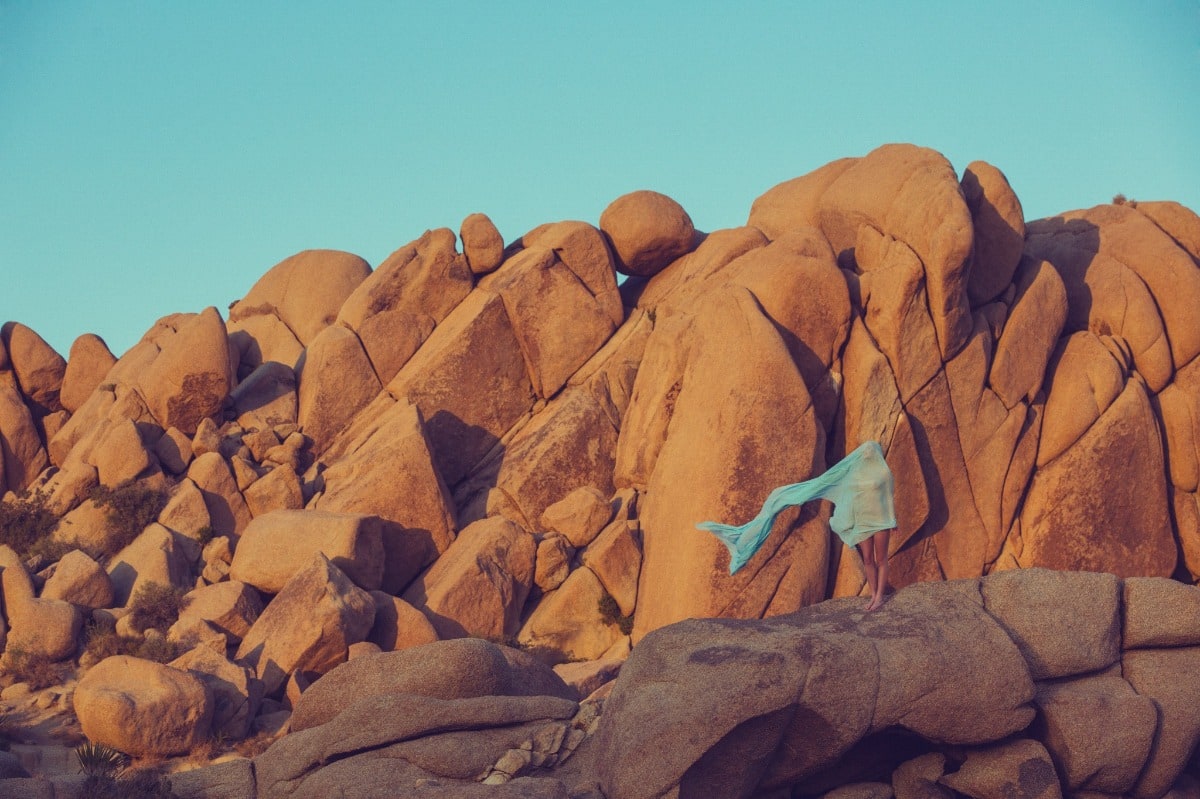 "Empathy"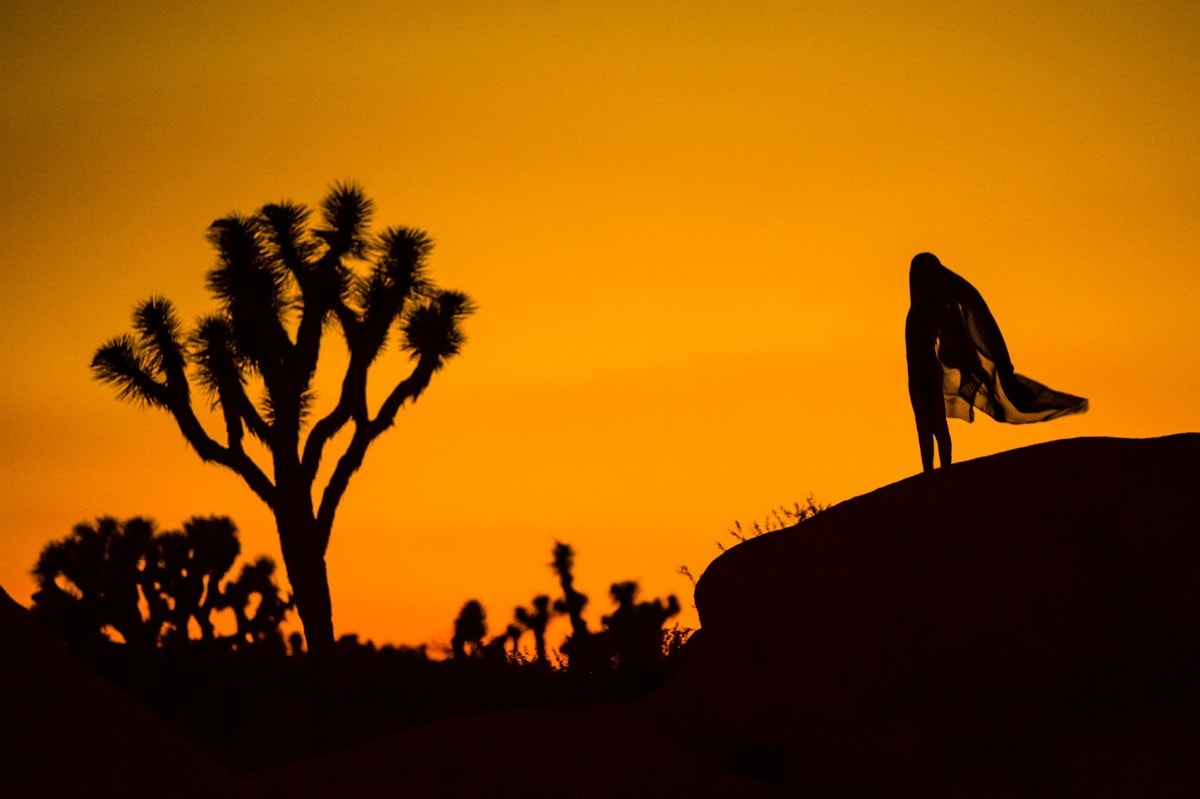 "Intuition"

"Nature always wears the colors of the spirit."

–Ralph Waldo Emerson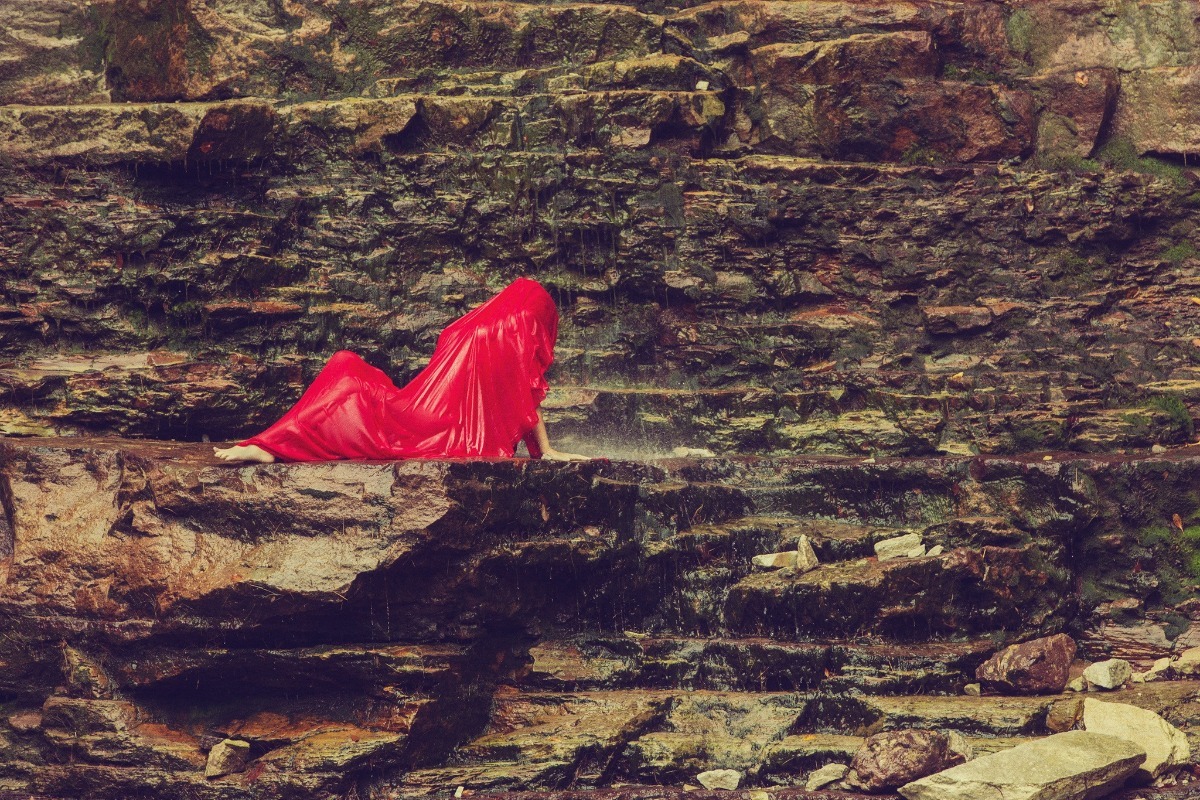 :"Immersion"
📍Catskills, New York - 2014
"The best remedy for those who are afraid, lonely or unhappy is to go outside, somewhere where they can be quiet, alone with the heavens, nature and God. Because only then does one feel that all is as it should be and that God wishes to see people happy, amidst the simple beauty of nature."
- Anne Frank
You Get What You Need

📍Sossusvlei, Namibia - 2015
After leaving the US, I started on a nomadic quest around the world. The first 4 months were spiritually rewarding but creatively fruitless. When I arrived to South Africa to celebrate my 28th birthday I knew this would be my opportunity to get to Namibia. I had met a girl who was up for the adventure, but given her work schedule could only go to Namibia for the weekend. With two days carved out for travel, that left us only one day to shoot. These four images and five others in the "Awakening" series showed me that when one is in the creative flow and trusting of divine timing, everything works out, even better than expected.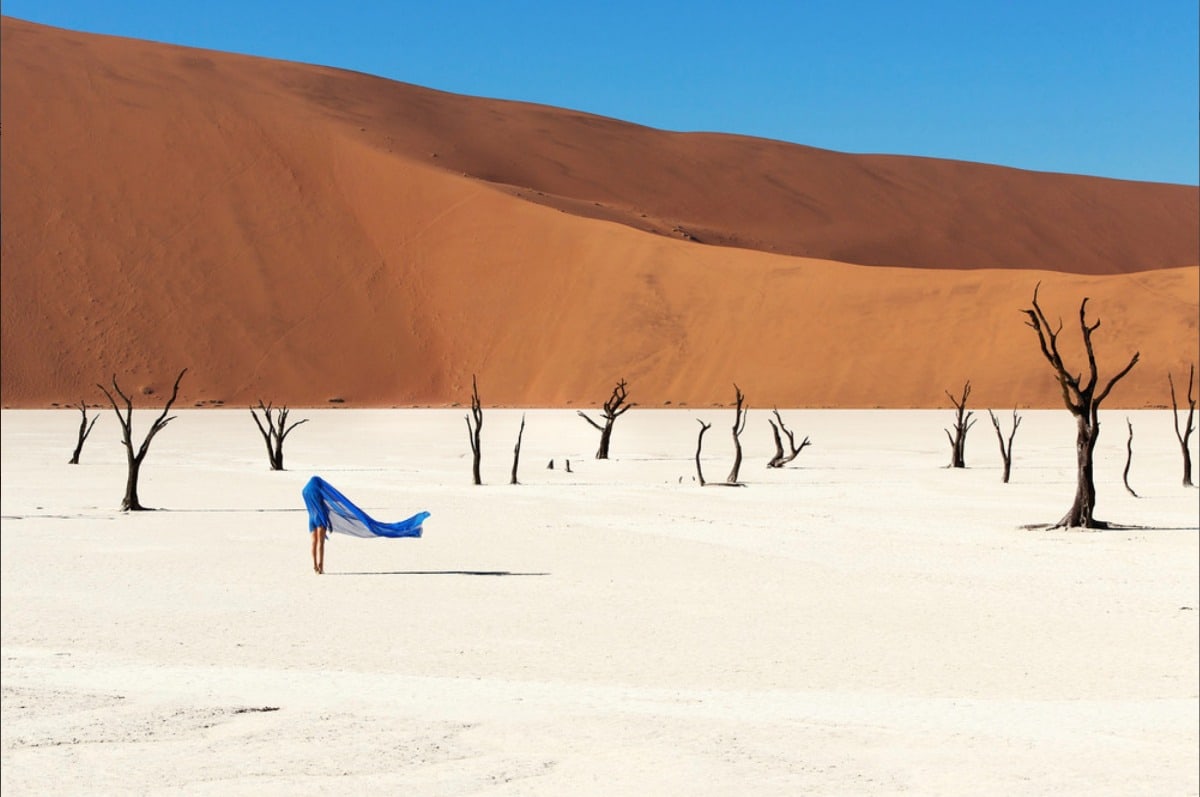 "Equanimity"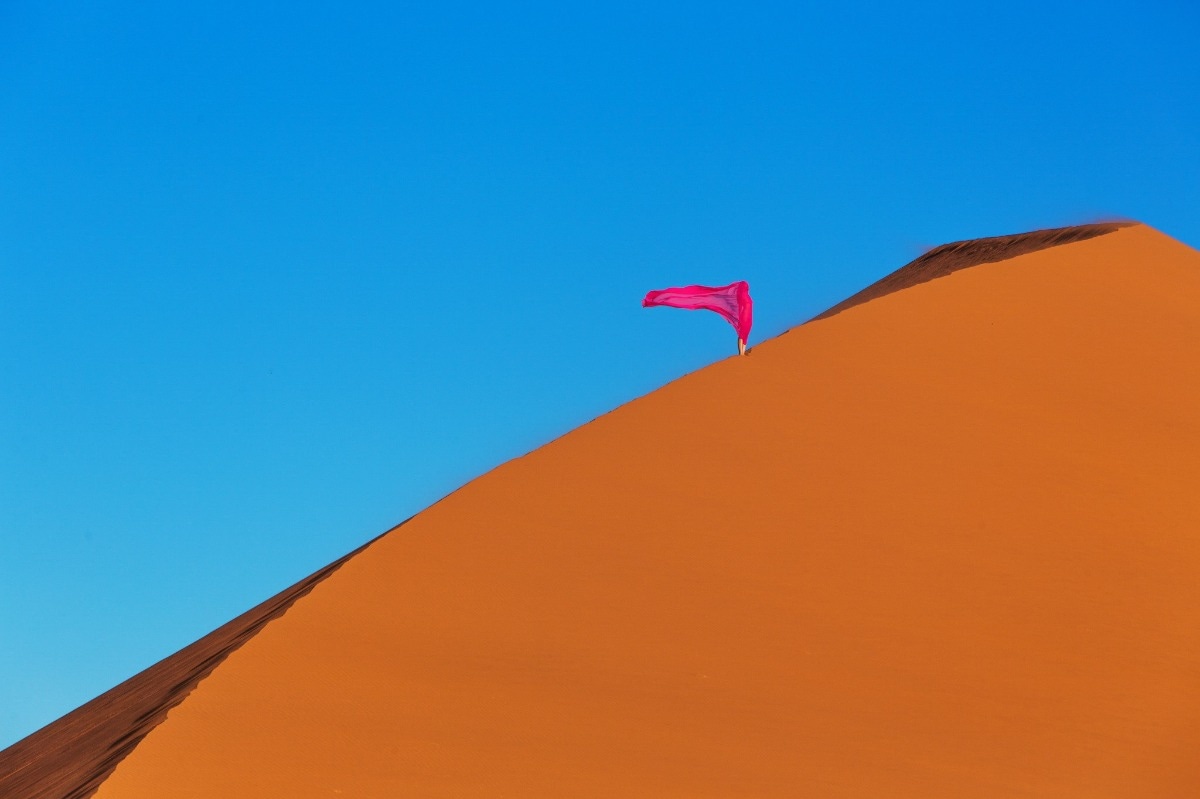 "Sovereignty"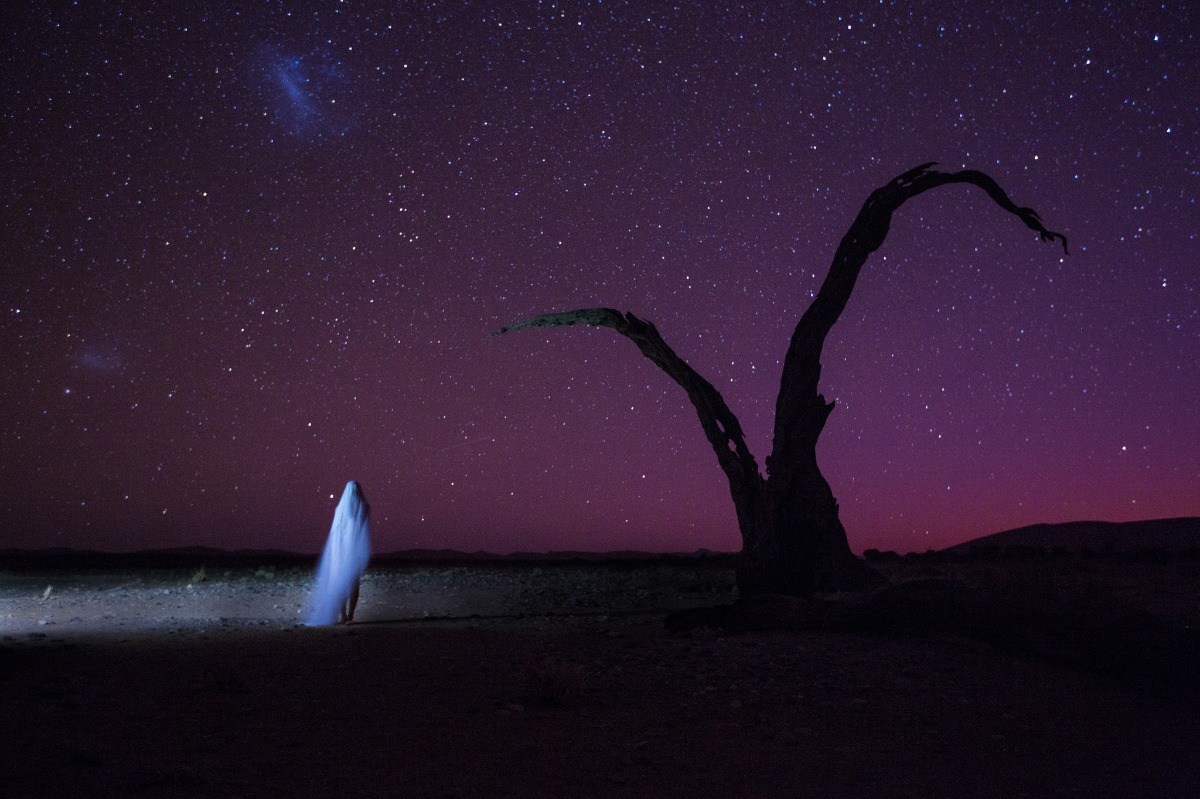 "Stars and Sky"
"I didn't arrive at my understanding of the fundamental laws of the universe through my rational mind."
-Albert Einstein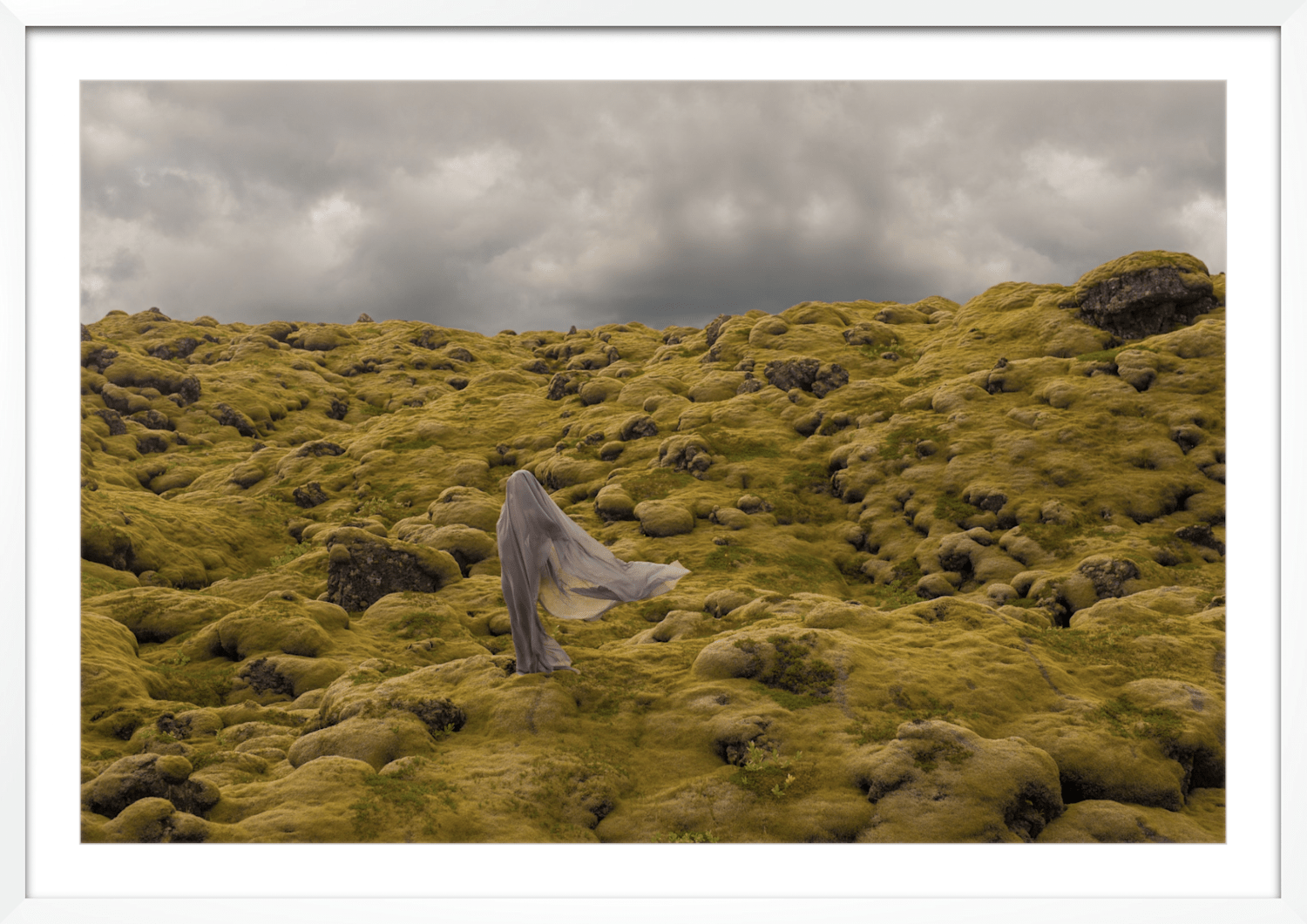 📍Eldhraun, Iceland - 2015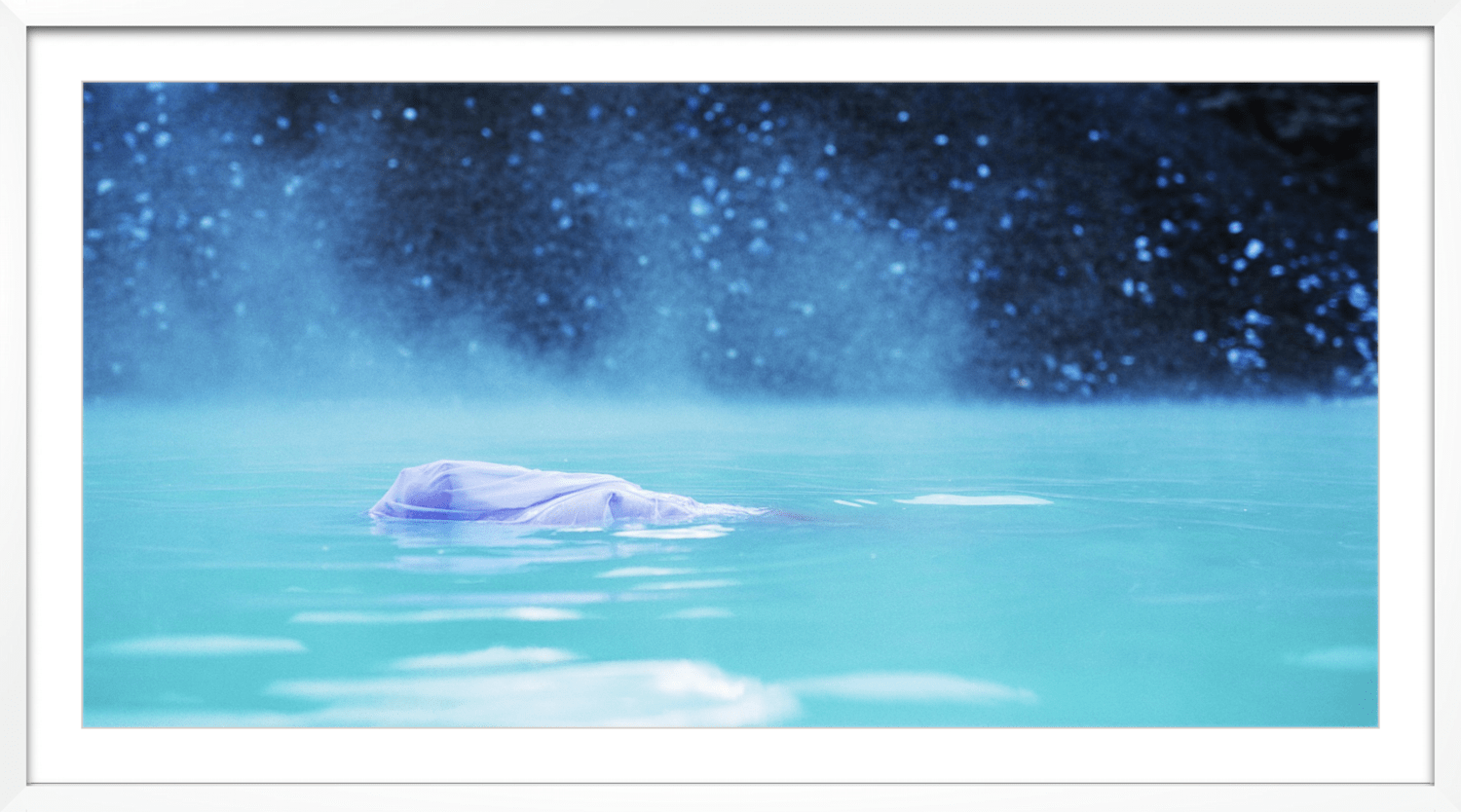 📍Grindavik. Iceland - 2015
Ask to Receive

It was one of those encounters you see out of a movie. As I'm walking into the cafe, a striking woman exits the building. A younger me would have froze at the thought of saying anything, but as if guided by Spirit the words came out, "Hey, I'm traveling around the world working on this art series; would you like to be a part of it?"
The next day I had a Facebook request from a girl with a Vogue cover as her default picture— it was her. We jumped on a motorbike to go find the local's cascading waterfalls and were delighted when we captured this image: her body delicately balanced between the pools of the waterfall, a peaceful Yin energy against the Yang of the rushing water.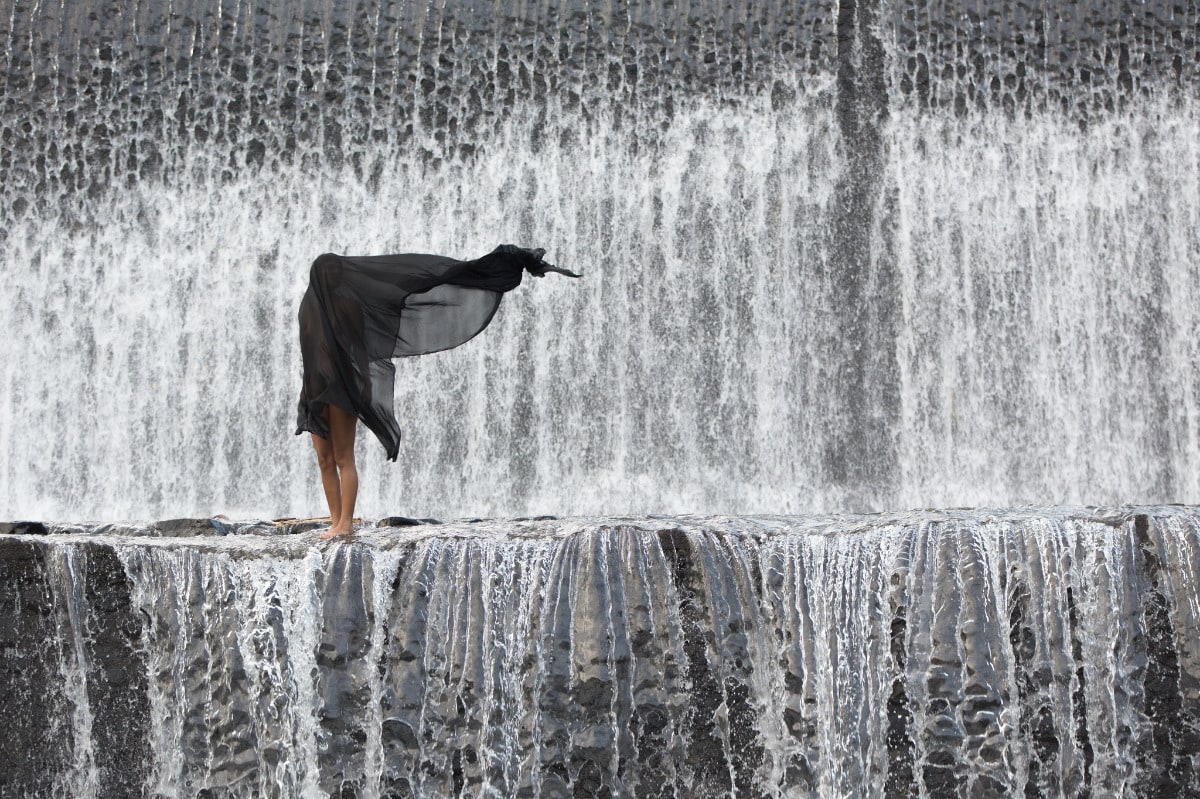 "Yin & Yang"
📍Bali, Indonesia - 2015

" Sooner or later on this journey, every traveler faces the same question: Are you a human intending to be a god, or a god pretending to be human?"
-Eric Micha'el Leventhal

An Experience of Infinity
📍Salar de Uyuni, Bolivia - 2016

2,000+ kilometers driven in 6 days through the wondrous country of Bolivia. With two stops planned for Salar de Uyuni, the largest salt flats in the world, we were able to capture these mirrored images, which is a unique effect that occurs only in the rainy season.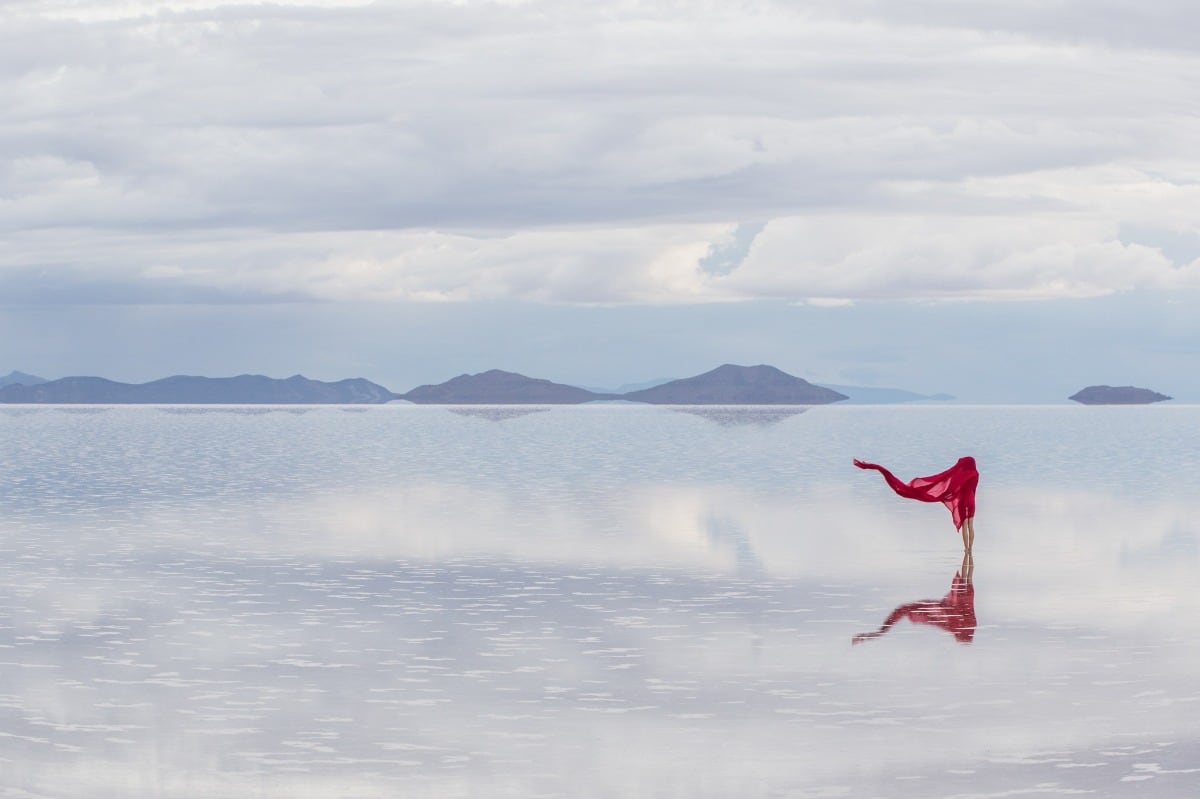 "Reflections on Reality"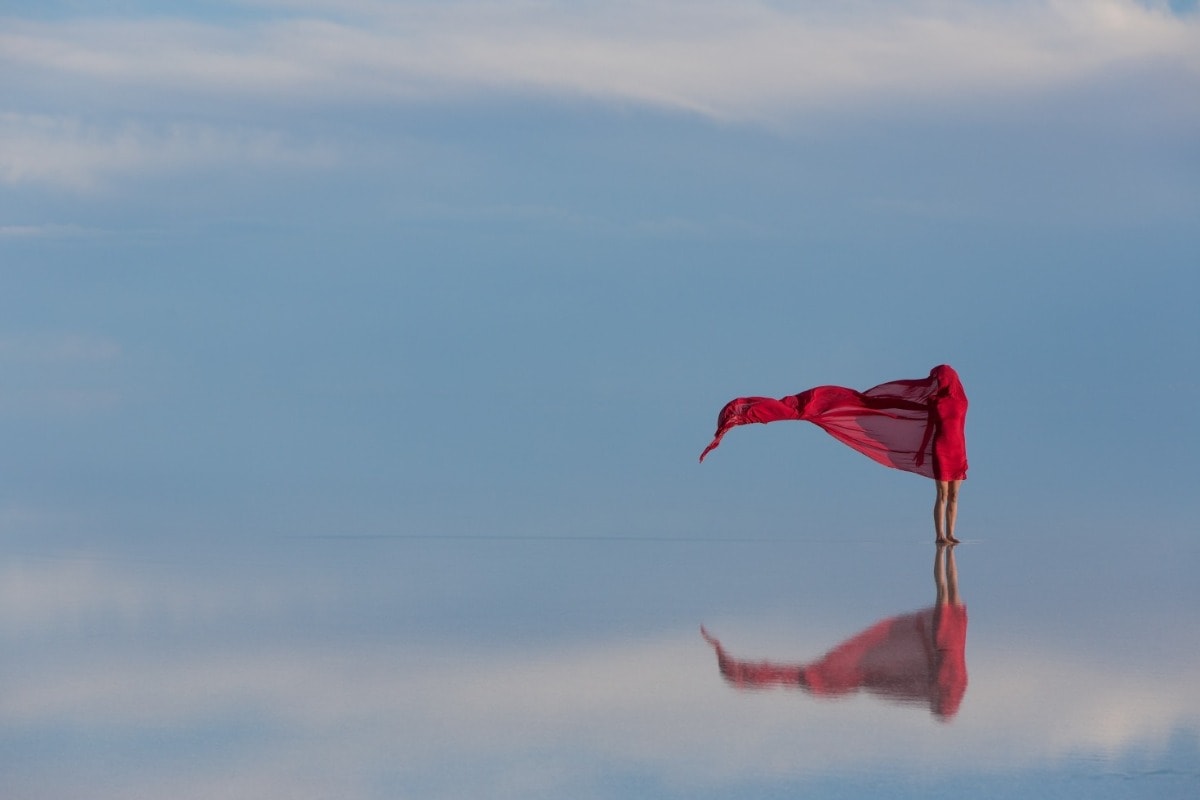 "Moments of Infinity"
"
"Your greatest awakening comes, when you are aware about your infinite nature."
"
- Amit Ray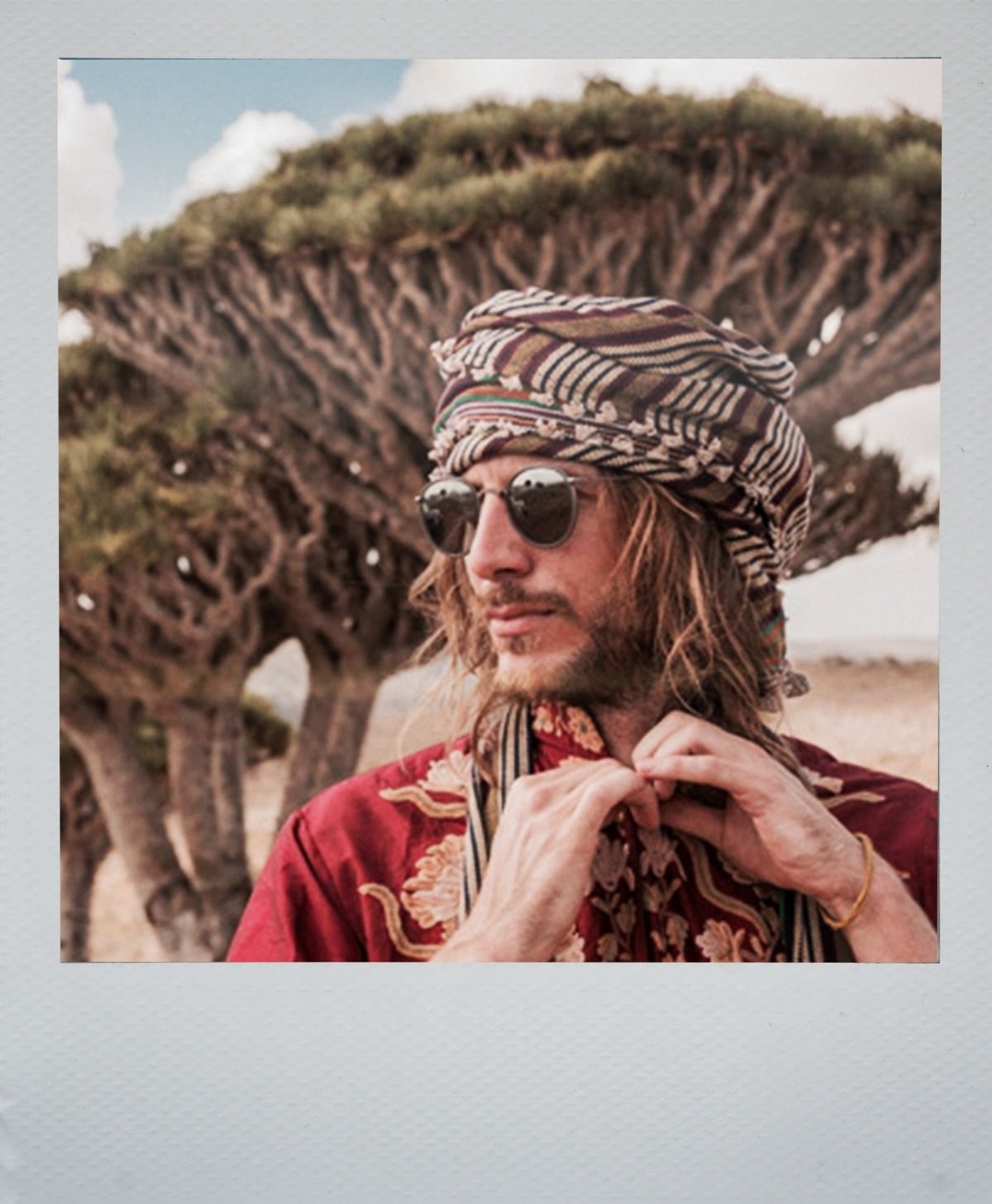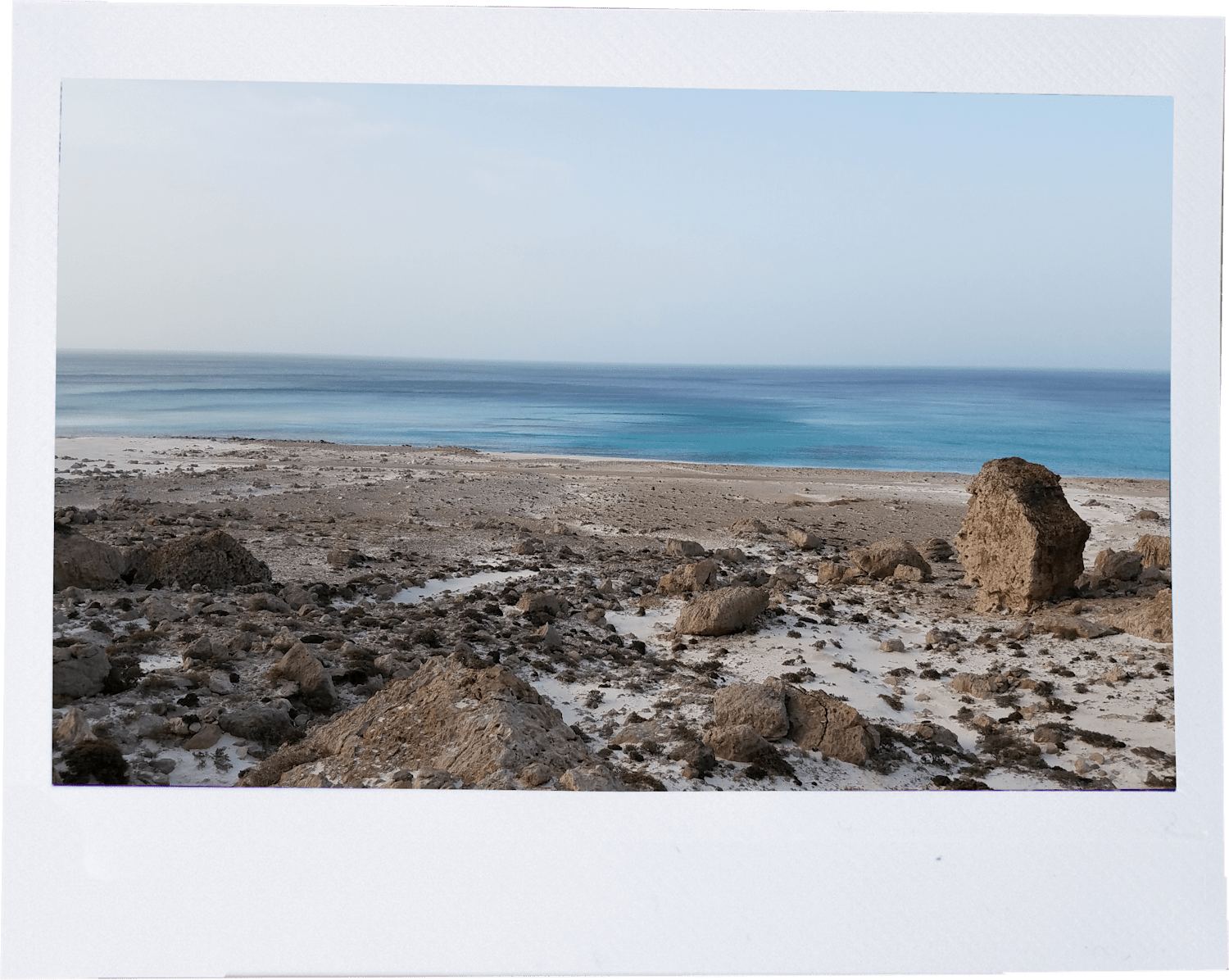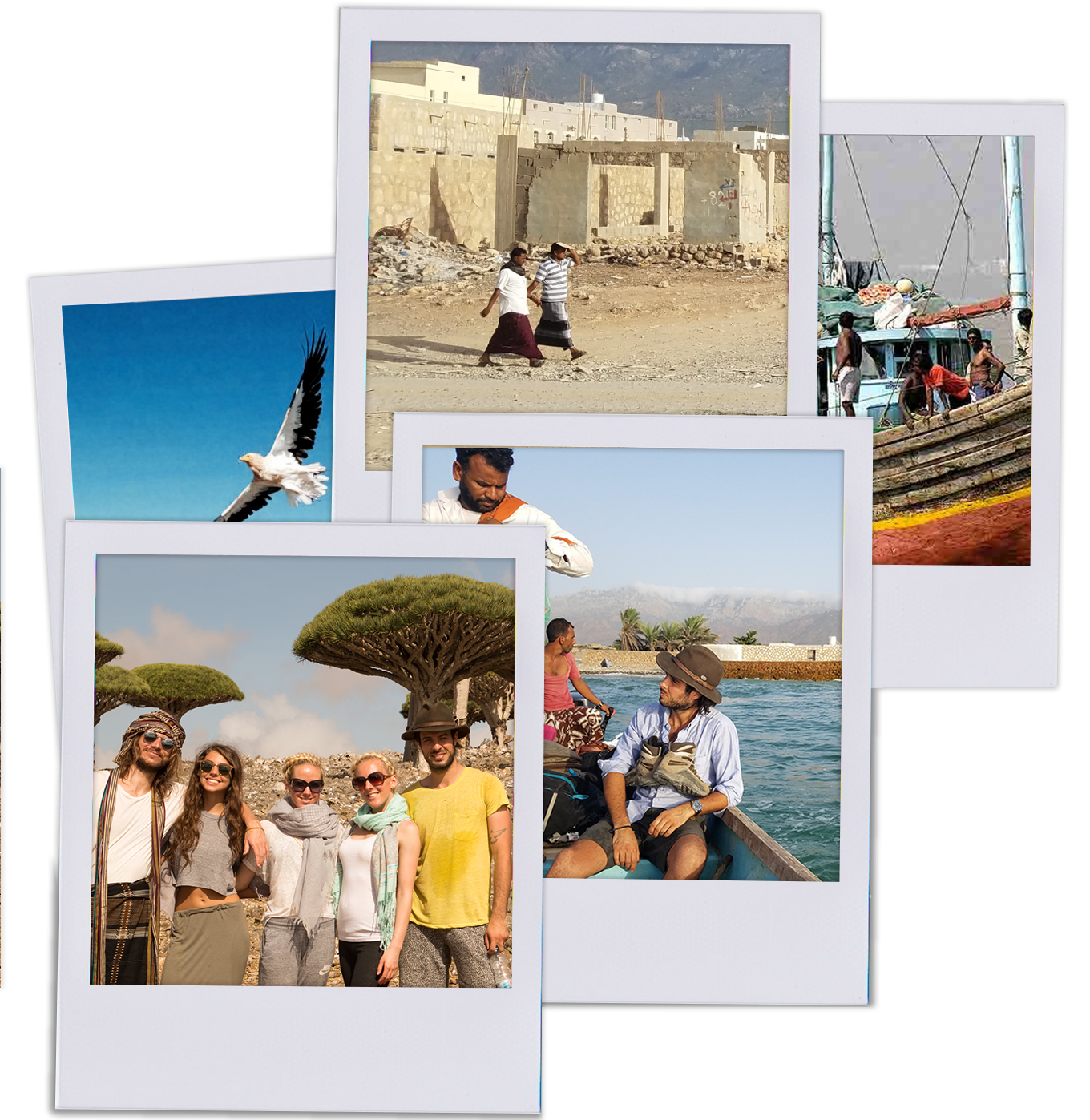 The Final Frontier

If you asked anyone if it was safe, let alone possible, to get to Socotra, Yemen in 2016 they would have told you absolutely not. The U.S. consulate had issued a "Do Not Travel" advisory for the whole country and the local airport that was on the island was out of commission for repairs. After two years of trying every single travel agency, one travel group contacted me back with an idea. I told them I'd take any possible way to the island they could come up with.
They proposed we'd fly into Salalah, Oman, wait up to 72 hours and then hitch a ride on a small boat bringing cement to the island. The 36 hour ride that was sold to us became 50 hours, and with no communication on board, or land in site, the last 14 hours were just a grueling as the incessant hum of the diesel engine.
I managed to covertly shoot the first fine-art nudes in the country as well as some beautiful shots for the "Awake" series with the contortionists. Not having the cement boat to take us back and getting extorted out of an extra few thousand dollars wasn't ideal, but I was glad that the even smaller Yemeni fisherman boat did take us back to Oman and that we didn't have any problems with the Somali pirates that were known to take boats and passengers hostage at the time.
Socotra's dragon blood trees are endemic to the island which was the final frontier of what became an 18 month nomadic journey across the world. From dreams in a wheelchair to traveling across 30+ countries, the "Dreams to Awaken" series was finished.
When you find your heart's desire, and go after it full force, the you-niverse will conspire to make it happen. Remember: Life is happening for you, not to you.
"The goal of life is to make your heartbeat match the beat of the universe, to match your nature with Nature."
- Joseph Campbell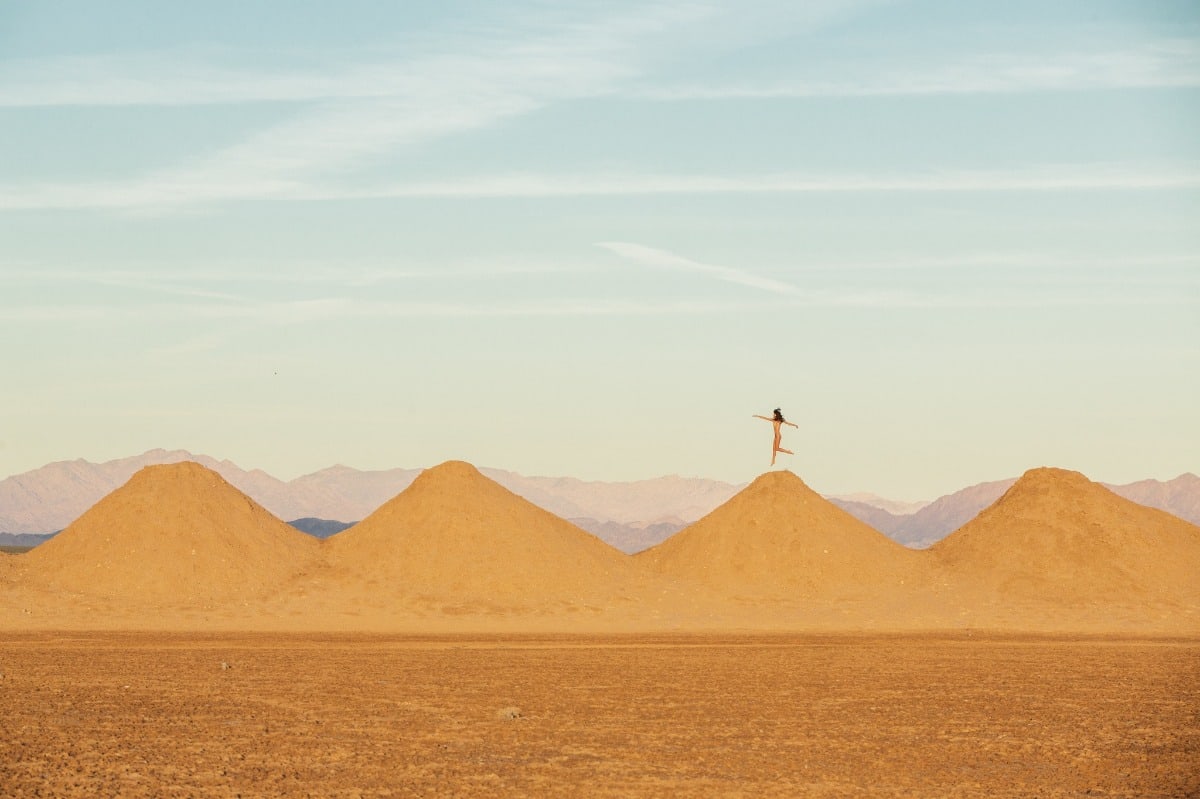 "Awakening"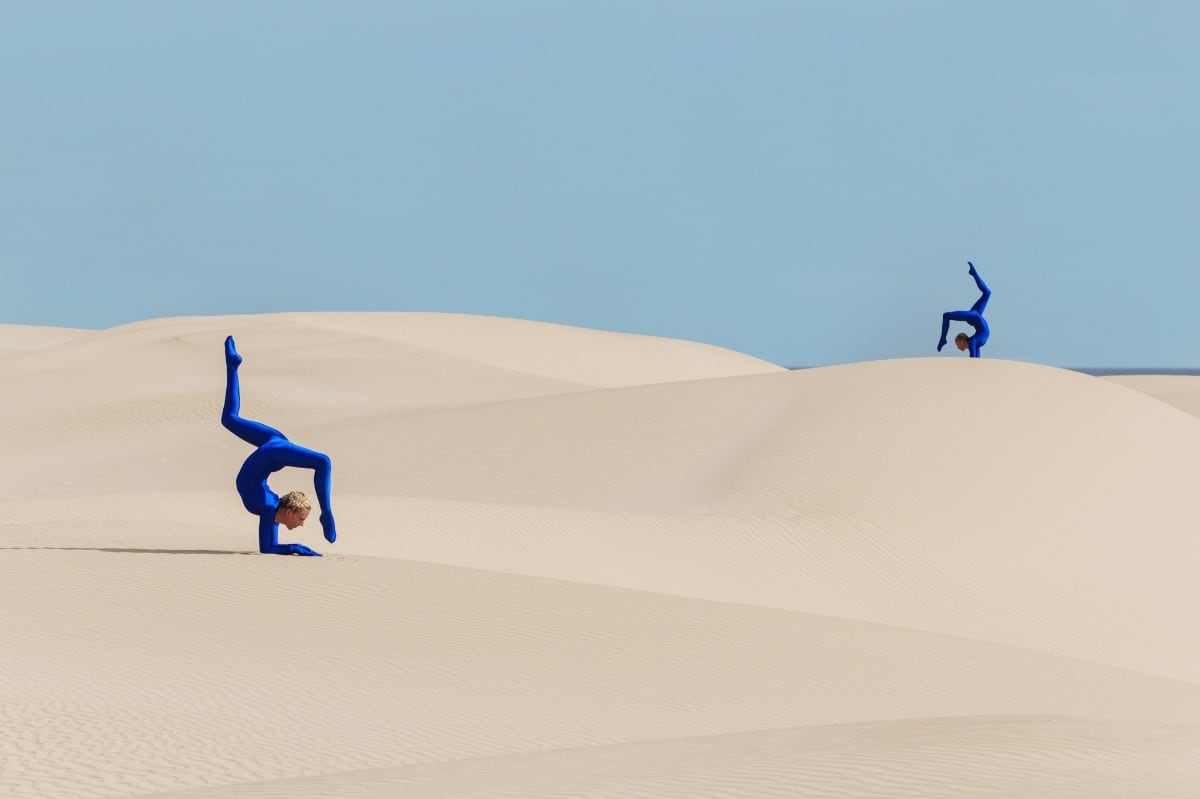 "Awake"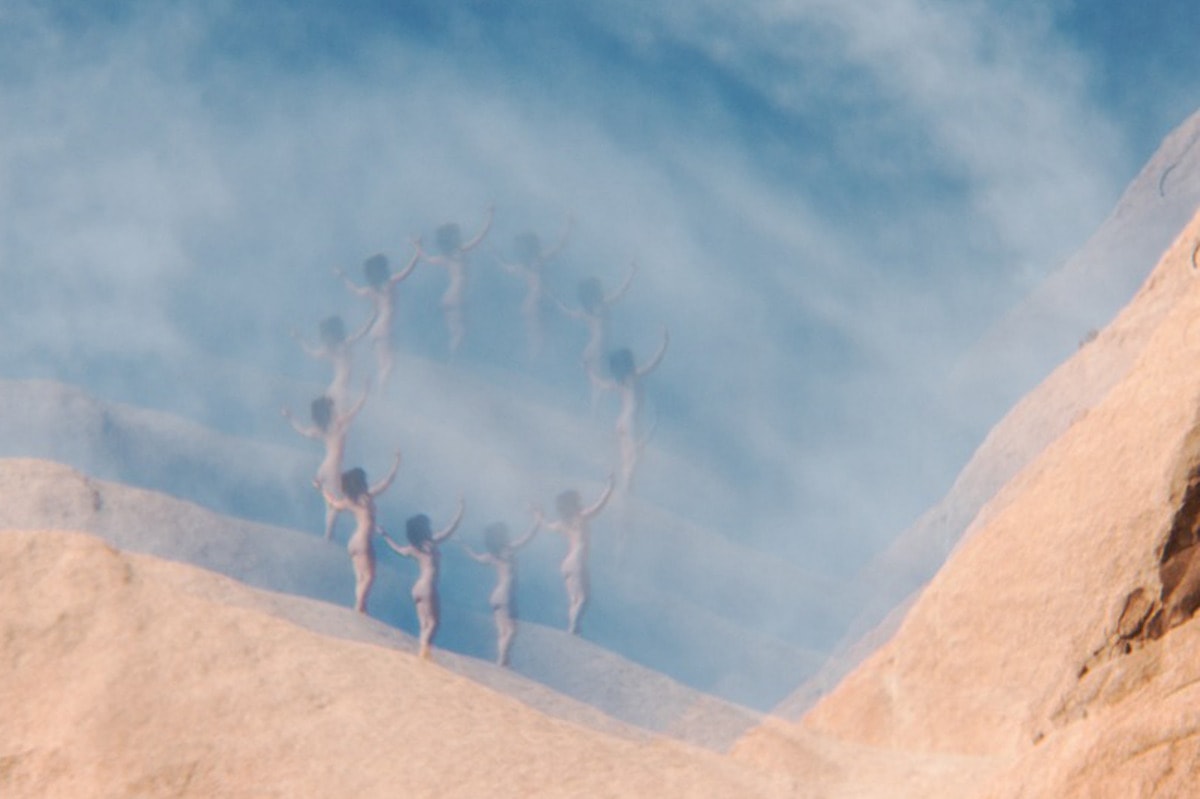 "Fractal Future"